---
School Library
---
The Library is located right at the heart of the school and is a bright, welcoming space for Years 7 -13 to study and read. It has both a formal study space as well as a more relaxed reading area for our students to use.
There are over 10,000 books on the shelves covering a wide range of subjects and genres including a graphic novel collection, self help section, quick reads and reference books. Our non-fiction collection reflects the curriculum as far as possible and also provides for recreational interest. Fiction aims to cover a wide selection of authors and genres.
We encourage students to also use a wide range of e-book platforms including LibbyApp, BorrowBox and obooko.
Students can loan up to 3 books for 2 weeks.
---
Access our school library catalogue
here.
---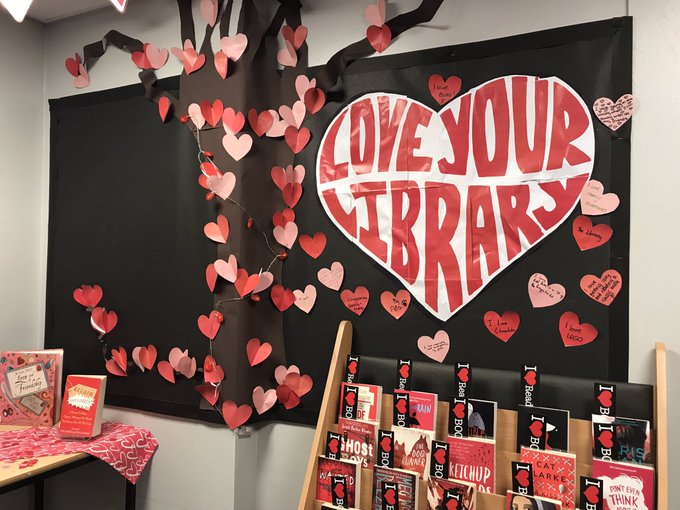 "The aim of the library is to create the environment and facilities where students and staff may read, study and seek information."
---
Facilities
The main school school library has 8 networked computers and a printer for ALL students to use. Adjacent to the main library is a Sixth Form study room equipped with 14 networked computers and printing facilities.
---
Opening times
Monday - Thursday - 8.00am - 4.00pm
Friday - 8.00am - 2.30pm
---
Expectations
The library is here for all students to use for study, reading and quiet socialising. To ensure the space is welcoming for everyone we ask that NO food or drink is consumed in the library.
Please remember that Sixth Form students use the library throughout the school day to study. Be mindful of this and try to keep your conversations as quiet as you can
Please enter and exit the library via the main door. DO NOT use the fire exit UNLESS there is a fire alarm.
If you have any questions please speak to the Library Manager - Mrs Newton
---
Follow us

---
Check out what literary and arts events are happening both locally and city-wide.
---
The Bookshelf
What's been happening in your library this term? Check out the latest newsletter for news events and much more.
---
What is the impact and effectiveness of school libraries?
What are the benefits of reading?
Click on the link above to download further reading.
---
We are passionate about the benefits of reading and the effect it can have on our students progress.
We will be working even harder next term to ensure that all our students are encouraged and have the opportunity to read for pleasure throughout the school day.
Click on the link above for more information.
---
Related Blog Posts