Read any good bo

oks lately?
Looking for some inspiration?
Want to find some great resources?
Click on the links below for some ideas

on your next book choice, access to some great competitions. learning a new skill and much more.....
---
OPEN LEARN WITH THE OPEN UNIVERSITY -
Why study a free course on OpenLearn?
You can choose an OpenLearn course from a wide range of subjects. Some are based on Open University course materials. Others are written specifically for OpenLearn.
Please note: There is no minimum age for general use of the site, including access to free courses, articles and other content. However, in order to create an account you must be aged 13 years or over. This is due to Data Protection law which requires parental consent for those under 13, which we are unable to record and process.
---
POETRY BY HEART - A wide selection of poetry covering different topics
---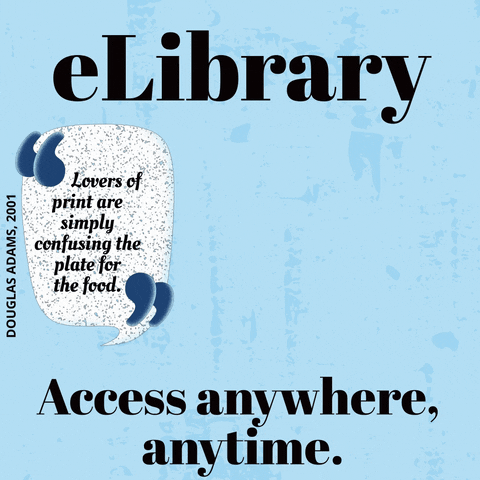 BIRMINGHAM LIBRARIES has available eBooks, eAudiobooks and eMagazines that you can download to your computer, smartphone or tablet using the Libby app. Find out how to create an account, search, download and reserve eContent through the library catalogue. Not sure what you would like to read or listen to then you can browse our eContent. We have available eComics and eNewspapers these can only be accessed by downloading the RBDigital app.
---
STORYLINE - An array of free ebooks being read aloud to children by famous people along with related activities for teachers and parents. Ideas could include creating children's book clubs with children: set a deadline for having listened to the book and then come together in a Zooms/Teams meeting to talk about the book or answer questions or create a joint book review.
---
LOVEREADING.CO.UK is the UK's leading book recommendation website. Our mission is to share book love and encourage reading for pleasure by offering the tools, advice and information needed to help our members and browsers find their next favourite book.
---
DECIDING WHAT TO READ NEXT?
You're in the right place. Tell us what titles or genres you've enjoyed in the past, and we'll give you surprisingly insightful recommendations.
BRITISH LIBRARY are the national library of the United Kingdom and give access to the world's most comprehensive research collection. They provide information services to academic, business, research and scientific communities.
Their collection of over 170 million items includes artefacts from every age of written civilisation. They keep the nation's archive of printed and digital publications, adding around three million new items to our collection every year.
They have many books, also so much more. Their London and Yorkshire sites have everything from newspapers to sound recordings, patents, prints and drawings, maps and manuscripts. Their inspiring exhibitions interpret these collections and bring their stories to the public.
---
PROJECT GUTENBERG is an online library of free eBooks.
Project Gutenberg was the first provider of free electronic books, or eBooks. Michael Hart, founder of Project Gutenberg, invented eBooks in 1971 and his memory continues to inspire the creation of eBooks and related content today.
Project Gutenberg Mission Statement - To encourage the creation and distribution of eBooks.
---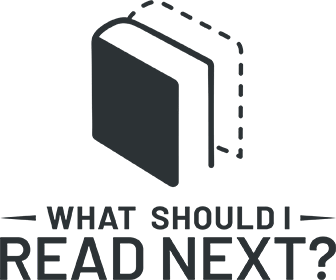 Discover books you'll love! Enter a book you like and the site will analyse our huge database of real readers' favorite books to provide book recommendations and suggestions for what to read next.
---
LOVEREADING4KIDS is the biggest and best recommendation site for children's books.
---
BOOKTRUST are the UK's largest reading charity and reach 3.9 million children each year with books, resources and support to help develop a love of reading.
---
THE BOOKBAG is a book review site featuring books from many walks of literary life. With author interviews, features and top tens. You'll be sure to find something you'll want to read here...**There are currently 15,515 reviews available to read at The Bookbag.
---

As well as being able to buy book tokens on the NATIONAL BOOK TOKENS website you can also search for bookshops to spend them. You can also enter competitions, take part in challenges and check out their latest features.
---
CABOODLE is the rewards programme from National Book Tokens. Sign up and you can earn rewards, access reviews, quizzes, competitions and recommendations. There are also giveaways, information on local offers and events and much more.
---
NATIONAL LITERACY TRUST are an independent charity dedicated to giving disadvantaged children the literacy skills they need to succeed. They work to improve the reading, writing, speaking and listening skills in the UK's poorest communities, where one in three people have literacy problems. Because low literacy is intergenerational, they focus our work on families, young people and children.
---

WORDS FOR LIFE is created by the National Literacy Trust, funded by Kindred², the Department for Education, and supported by UK publishers. It provides parents, children and young people with activities and support to improve their language, literacy and communication skills from home.
---
ZONE IN - for students age 13+ - Tips on boosting your reading, writing, speaking and listening skills for young adults.
---

VIRTUAL SCHOOL LIBRARY - Every week a popular children's author or illustrator will provide you with free books, exclusive videos and their top three recommended reads.
Having access to a school library is really important for children. School libraries nurture a love of reading that can enrich children's literacy skills, academic achievements and mental wellbeing. The Virtual School Library will complement existing school libraries and will ensure that children have access to the magical world of stories all year round, whether they are learning at school or at home.
National Literacy Trust have worked with brilliant publishers and inspiring authors and illustrators to ensure that the books and activities in their Virtual School Library will support children's wellbeing through reading.
---
BOOKSHOP.ORG is a brand new initiative that has recently launched in the UK. Bookshop.org is an online bookshop with a mission to financially support local, independent bookshops. There are currently over 130 independent bookshops signed up with 200 expected by the end of the year. It's a great way to buy books and support local business.
---
THE LIBRARY OF BIRMINGHAM provides a showcase for Birmingham's internationally important collections of archives, photography and rare books. Facilities include a state-of-the-art gallery space, opening up public access to the collections. It is also home to the BFI Mediatheque, providing free access to the National Film Archive.
Other facilities include a flexible studio theatre, an outdoor amphitheatre and other informal performance spaces and dedicated spaces for children and teenagers
---