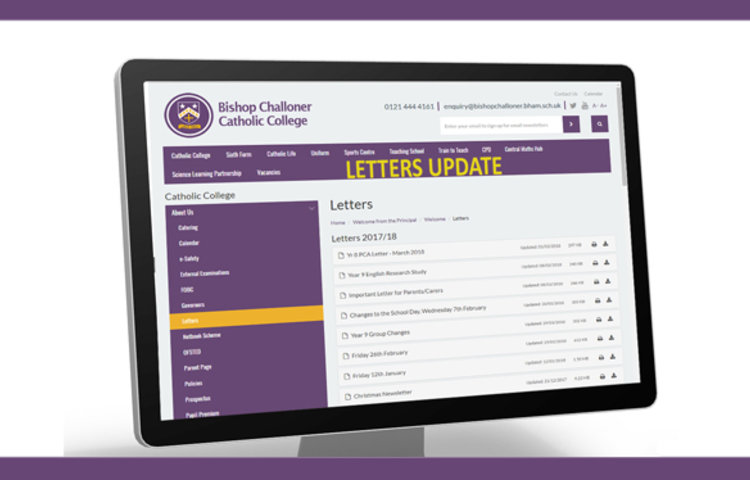 16th May 2022
Dear Parents/Carer,
Year 13 Key Dates
I would like to add further guidance (bold) to the previous communication on the end of year dates for Year 13 students:
Thursday 19th May: Last day of Year 13 lessons prior to study leave and public examinations
Students may still come into college after this date for prearranged sessions with subject teachers or to use the study areas. They must sign in and wear their lanyards.
Friday 20th May: Year 13 Leavers' Service. 11am in the Common Room.
We will have a short service of reflection, words of goodbye and a buffet. Students are asked to come smartly dressed. Once the service has concluded, students will be dismissed from college (12.30 – 1pm)
Public examinations will take place between Monday 16th May and Wednesday 29th June 2022. Students must be available until 30th June in the event of any exams being rescheduled.
Students have been given their final exam timetables and have been reminded to pay attention to their exam venues and start time. They should arrive at the exam venue at least 10 minutes before the start time.
Thursday 30th June: Year 13 Prom, 7.30 – 11pm Highbury Hall. (Consent and payment through schoolcomms)
Please pay and consent on schoolcomms as students will not be admitted to Prom without this.
Thursday 18th August: A Level examination results will be available from 9.00am in the library.
Sixth Form staff will be present to congratulate students and to offer any assistance if needed on the day.
If any student needs UCAS (firm and insurance places, Student Finance) or apprenticeship support, then please contact us asap.
May I take this opportunity to say what a pleasure it has been to work with our students and their families over their time in the sixth form. The last two years have been like no other and the students have shown their resilience, maturity and humour throughout. We wish them every success in their exams.
If you have any questions, please do not hesitate to get in touch.
Best wishes
Mrs Healy
Head of Year 13