Bishop Challoner College has its own in house catering team that provide a varied, healthy and nutritious menu. The catering team are also committed to government guidelines and try to exceed them where possible. The canteen offers a varied menu throughout the day - breakfast, break and lunch, providing nutritious home cooked meals using as many fresh ingredients where possible. Overall, the school recognises the important connection between healthy diet and student's ability to learn effectively. The catering team help students make healthier choices by increasing awareness about food nutrition and we achieve this through leaflets, competitions and food taster days.
Food Policy
This further supported by the food policy of no carbonated sugar drinks, chocolate or chewing gum on the premises. We do not serve cakes or biscuits at break and only allow one per student at lunchtime. We hold prices on healthy options passing on increases through indulgent items as a recovery.
In accordance with the wishes of the Bishop of England and Wales, we practice the abstinence of meat therefore we no longer serve meat on a Friday.
Furthermore, we have been encouraging students to try a range of foods with our monthly Round the World theme. This event gives students a opportunity to taste foods from around the world.
Sixth Form
The sixth form college has a dedicated canteen with a bespoke menu, which is popular with our 6th form students. The 6th form canteen provides a range of sandwiches, baguettes, toasted sandwiches, soups, cold and hot drinks.
5H Hygiene Award
The canteen has just been awarded a 5H for hygiene, (the highest hygiene award) again in July 2018.
Criteria used to measure our hygiene ratings are:
The current level of compliance of food hygiene practices and procedures including food handling, temperature control and potential cross contamination from raw cooked food.
The current level of compliance relating to the structure, lighting, ventilation, washing facilities etc.
Confidence in management of the business.

Healthy Lunchbox Treats. Please click here for more information on preparing a healthy lunchbox.
ALLERGEN WARNING
PLEASE BE AWARE THAT EVERY CARE IS TAKEN TO REDUCE THE CHANCE OF CROSS CONTAMINATION. HOWEVER, THERE IS A RISK OF SESAME SEEDS AND NUTS BEING PRESENT IN ALL OF OUR FOODS. PLEASE ASK FOR ADVICE.
Gluten Free Menu
All subject to availability
The following must be pre ordered at breakfast for break time.
Sausage rolls contain: egg, sulphur.
The following must be pre-ordered at break for lunch time.
Tomato pizza contains: Bread-egg, sauce-none, cheese-milk
Jacket potato contains: none
Gluten free pasta salad contains: Pasta- none, sauce- none
Salad box contains: none
Vegetarian options available
All subject to availability
The following must be pre-ordered at break for lunch time
Pasta & tomato sauce contain: pasta- gluten, sauce- none
Pizza contains: Gluten, milk
Cheese panini contains: panini –gluten, milk.
Cheese sandwich contains: gluten, soya, milk.
Cheese baguette contains: gluten, milk.
Quorn southern fried burger contains: burger-gluten, egg, Bun- gluten may sesame
Jacket potato contains: none
Beans contain: none
Cheese contains: milk
Cheese & potato pie contains: milk
Spring rolls contain: gluten, soya
Quorn fajita contains: quorn egg, milk,wrap-gluten
Mexican rice & bean wrap contains: rice- none, beans-none, wrap- gluten, cheese-milk.
Quesadilla contains: gluten, milk
Salad box contains: none
Vegan options available
All subject to availability
The following must be pre-ordered at breakfast for breaktime
Sausage rolls contain: sulphur, gluten
The following must be pre-ordered at break for lunch time
Pasta with tomato sauce contain: pasta-gluten, sauce-none
Jacket potato contains: none
Beans contain: none
Pasta salad contains: pasta- gluten, sauce- none
Salad box contains: none
Mexican rice & bean wrap contains: rice-none, beans-none, wrap-gluten
Vegan 1/4lb burger
Spicy bean burger
Biometric Cashless System
The Biometric system is a finger print software which allows students to make payments through Schoolcomms. Parents can request a report of what their child has purchased, we also have the ability to set up a daily spend limit. Most importantly, the biometric system alerts our staff to any allergies. If your child has allergies please inform the school.
The biometric system has reduced the stigma attached with Free School Meals (FSM) students, they are less apparent which makes them feel better. In March 2008 the School Food Trust conducted research into cashless catering systems and identified the following benefits:
For Pupils
Removes stigma for free school meals by protecting their anonymity at the point of sale.
Reduces queuing by speeding up delivery at the point of sale.
Easy to use.
For Parents
Can pay quickly and easily online through Schoolcomms
Can request a report on the eating habits of their child.
Can set a daily spend limit.
Alert staff to any allergies.
Food Allergy Information
Please be advised that from December 2014 there was a new law regarding Allergen Labelling, Bishop Challoner is fully complying with this and has a policy in place.
Please note it is the responsibility of the parent/carer and the student to ensure that the school is made aware of any allergies to food that they have.
Detailed information including a booklet will be displayed in all food areas. Although every care is taken it is the students responsibility to ask and check what food is suitable for them.
Please contact Catering 0121 441 6132 or First Aid if you require any additional information, or alternatively by email to catering@bishopchalloner.bham.sch.uk.
If your child has any allergens please check weekly, the food item documents below along with the 'New Additions' document for the most up to date information.
Please be aware regarding the use of coconut we do not list it as an allergen in our reference sheets. We have taken our guidance from the Anaphylaxis Campaign. Coconut is a member of the palm family and only distantly related to tree nuts. The botanical distance between coconuts and tree nut would suggest that people with tree nut allergy should be able to tolerate coconut and studies have shown that this is generally true. After reading the link (anaphylaxis.org). If you are still concerned please contact us.
Information on all allergens
Key to Wheat Content
A- ALL GLUTEN
W- WHEAT
O- OATS
R- RYE
S- SPELT
K- KAMUT
B- BARLEY
D- DURUM
T- TRITICALE
SE- SEMOLINA
SEI- SEITAN

Allergen Disclaimer
All allergens have the potential to be present in our kitchen. This can be in the form of the product itself or traces. We do everything we can to keep all allergens separate and extra care is taken to avoid cross contamination. We cannot guarantee that traces may not be present, particularly with nuts and sesame seeds. We state any allergens present or traces that have been notified by our suppliers. Similarly all our kitchen staff have received instruction and training on the severity of food allergies and how to prevent them arising. It is however the responsibility of the customer to make themselves known to staff where a food allergy exists, and to make enquiries if there is any uncertainty regarding the suitability of any food being served.
Free School Meals
As a result of the pandemic, we are aware that the financial circumstances of many families have changed.
If you would like to discuss your individual circumstances or have any questions, please email i.goetschel@bishopchalloner.bham.sch.uk
If you receive any of the following benefits, your child is eligible for Free School Meals:
Income Based Jobseekers Allowance
Support under Part IV of the Immigration and Asylum Act 1999
Child Tax Credit (provided you are not also entitled to Working Tax Credit and have an annual gross household income of no more than £16,190)
The Guaranteed Element of State Pension Credit
Income Related Employment and Support Allowance
Working Tax Credit 'run on' - paid for 4 weeks after you stop qualifying for Working Tax Credit
Please submit an application using this link (it shouldn't take more than 5 minutes):
https://www.cloudforedu.org.uk/ofsm/birmingham/
As part of the application you will be required to provide your National Insurance number and confirm that you are in receipt of one of the benefits listed above. You will also need to provide your name, address and date of birth. On completion each applicant will be issued with a unique reference number.
Please note, a separate application is required for each child.
The system provides the highest level of data security and will comply with all appropriate regulations and codes of practice.
Please note, parents of children who have sandwiches, by registering for Free School Meals, schools receive additional funding known as the Pupil Premium, which is £935 per pupil. Even if you do not wish to have a school meal it is important that you complete an application if you are on any of the above listed benefits. Please take the time to complete an application as this funding really does make a difference to school budgets.
If you have any questions regarding the application process or would like to complete a paper copy which the school can submit on your behalf, please contact i.goetschel@bishopchalloner.bham.sch.uk or contact reception on 0121 444 4161 and ask for Isabelle Goetschel
Seasonal Fruit and Vegetables - September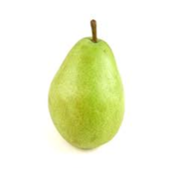 Pear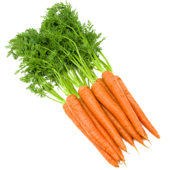 Carrots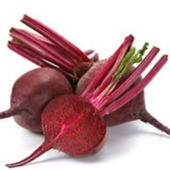 Beetroot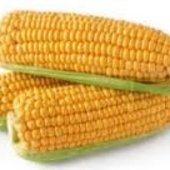 Sweetcorn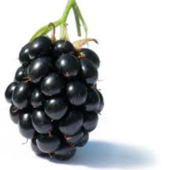 Blackberry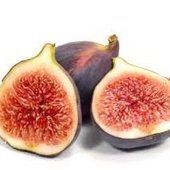 Figs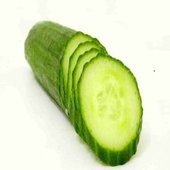 Cucumber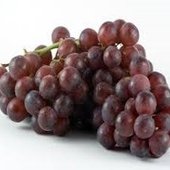 Grapes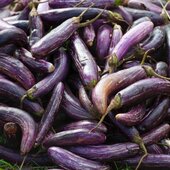 Aubergine
World Awareness Days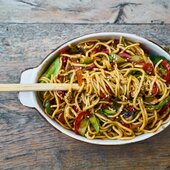 Vegetarian Day
October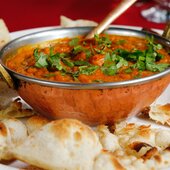 Indian Day
November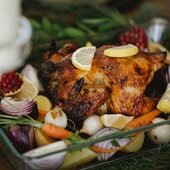 Christmas Lunch
December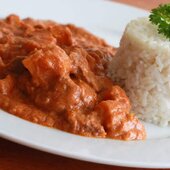 Gambia Day
January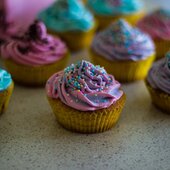 Teenage Cancer Trust Cake Sale
February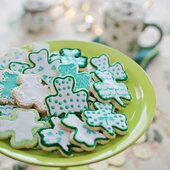 St Patrick's Day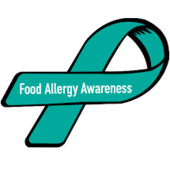 Allergy Awareness
April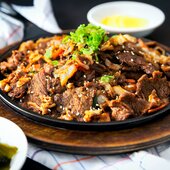 German Day
May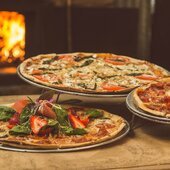 Italian Day
June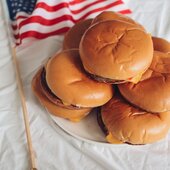 USA Day
July
Related Blog Posts