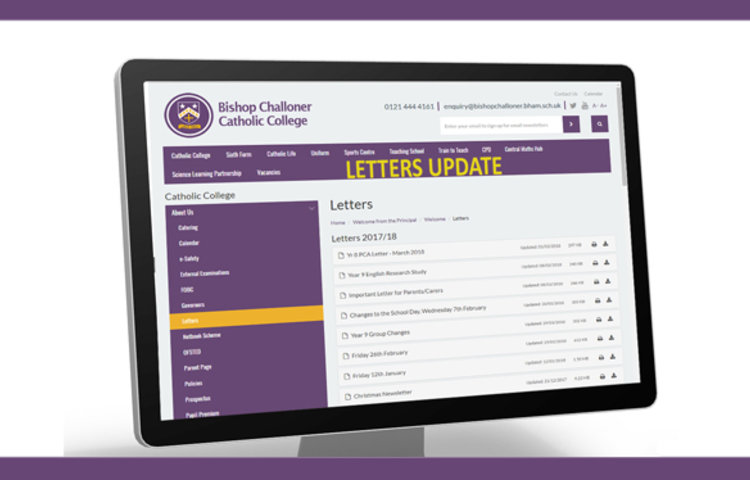 Dear Parents and Carers,
Last Thursday 11th November, Ofqual, the examinations regulator, published 2 key documents detailing their plans, that schools will be required to implement, in the event of Teacher Assessed Grades (TAG) having to be used again in GCSE and A level grading next summer.
Letter to students from Head of Ofqual:
https://www.gov.uk/government/publications/open-letters-arrangements-for-gcses-as-and-a-levels-in-2022/letter-to-students
Ofqual's published contingency arrangements in the event of TAG being required next summer:
https://www.gov.uk/government/publications/guidance-on-contingency-arrangements-for-gcses-as-and-a-levels-in-summer-2022
There is an absolute expectation that public examinations will go ahead next summer, and that TAG is not expected to be used.
Nonetheless, given the unpredictable nature of the pandemic, and how it impacts on examinations, schools need to be aware of the contingency arrangements and have them in our minds if they need to be implemented.
Please note that given these documents were only published last Thursday, and that Y11 mock examinations are due to begin on Monday 29th November with plans already in place, we do NOT intend to use the Y11 December mock examinations as a source of evidence for TAG if this is the process we are asked follow. Nonetheless, the Y11 mock examinations are very important as a means of assessing 'likely' performance in GCSE exams next year.
However, given that Y13 mock examinations do not begin until Monday 10th January 2022, evidence collected here will very likely be used if TAG is the process we are asked to follow.
More information will be sent home shortly in relation to Y11 and Y13 mock examinations.
Thank you for your continued support.
Regards
Dr J Coughlan
Principal