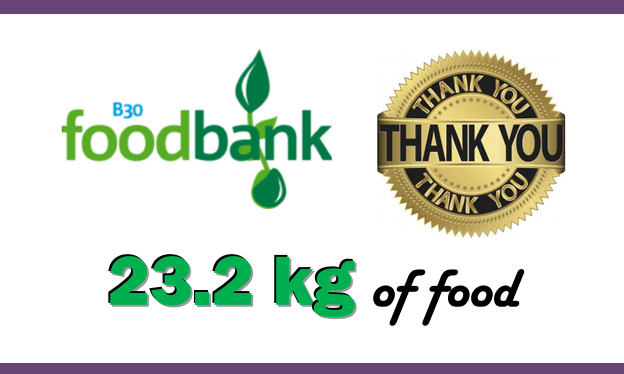 Dear Bishop Challoner Catholic College,
We would like to convey our gratitude to you and everyone at Bishop Challoners, for your recent donation of 23.2kg of Easter Eggs to the B30 Foodbank. We really value your continued support for our work with local families in crisis and on their behalf we say a big Thank You for your kindness and generosity. I am attaching a Certificate of Appreciation which I am hoping you will be able to print out and display for everyone who was involved to see.
Wishing you and your students a very happy Easter.
Kind regards,
Christine Kearns
(On behalf of the B30 Foodbank Volunteer Team)
Facebook: B30 foodbank
Twitter: @foodbankB30