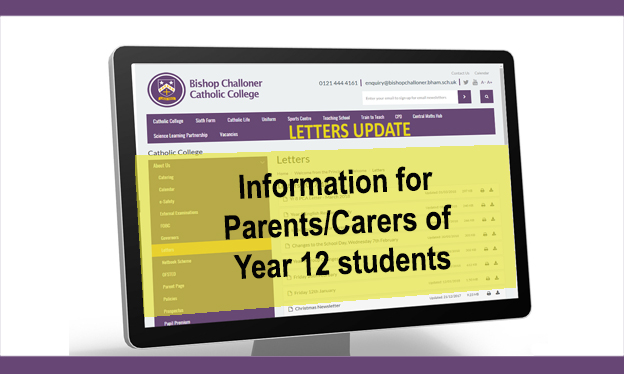 22nd March 2021
Dear Parents/Carers,
In what has been a very challenging year, we are writing to inform you of our revised plans for assessment and reporting of year 12 students' progress this year.
Y12 Assessment and Reporting Plan
Mock Exams:
- Mock exams will run from Monday 14th June to Friday 18th June
- Exams will take place in class and will occur in double periods.
- One Paper per subject with the exam to last no longer than 1 hour and 30 minutes. This allows for any Exam Access Arrangements time to be built into the double period
- Parents/carers will be informed of mock exam results via letter. This will be posted home week beginning Monday 5th July
Reports:
- Parents/carers of Year 12 students will receive an end of year written report with a written comment and an estimated grade range.
- These will be sent home week beginning Monday 12th July
- Any student presenting as a cause for progress concern will be spoken to with parent/carer before the end of term.
September 2021
- The Year 12 mock grade will inform, but not determine UCAS predicted grades
- Another set of exams will run from Monday 20th September to Friday 24th September
- Exams will take place in class and will occur in double periods.
- A short report will be sent home before October half term.
We are most impressed with the resilience and positive attitudes to learning that our students continue to demonstrate. It is important that their efforts are maintained. You can be assured that staff are working hard to support our students in living out our mission statement, giving glory to God by developing our full potential.
Kind regards
M.A. Nutt
Associate Principal- Sixth Form