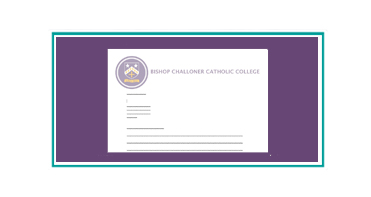 19th November 2020
First World War French Battlefields Tour Cancellation
Dear Parent/Carer
I am writing this letter to you in regards to the above trip which your son/daughter was booked to go on this academic year. As you are already aware, the original date for this trip was May 2020 but due to the current pandemic the trip was pushed to a later date in the hope that the situation would improve. Unfortunately, this has not been the case, and so it is with regret that I must cancel the trip for the safety of students and staff.
The school will refund all monies paid by parents / carers with the intention of issuing these payments before the Christmas holiday.
I appreciate your patience in this matter and apologise that the circumstances have led to this outcome.
Yours faithfully,
Mr C Bennett
2nd in History and Trip Lead
c.bennett@bishopchalloner.bham.sch.uk