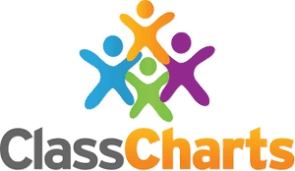 As a school we have made a decision to introduce Class Charts, a new web based school management system for staff, students and parents/carers.
Class Charts will allow students and parents/carers to view and manage homework - staff can set homework, parent/carers and students can view the homework via the Class Charts app or website and complete, return and receive feedback from staff all using the system.
All students in Years 7, 8, 9, 10 and 12 should now have received a letter with their unique parent/carer and student access codes. These codes can be used to set up separate parent/carer accounts.
For help setting up and using Class Charts please see the guides below:
For any queries with setting up Class Charts accounts please email Miss E McGowan on e.mcgowan@bishopchalloner.bham.sch.uk